Welcome to the Bella and the Bulldogs Wiki!
Welcome to the official Bella and the Bulldogs Wiki, a collaborative encyclopedia for everything and anything related to the Nickelodeon original series, Bella and the Bulldogs.
Today is 22 July and there are currently 14,694 edits to this wiki.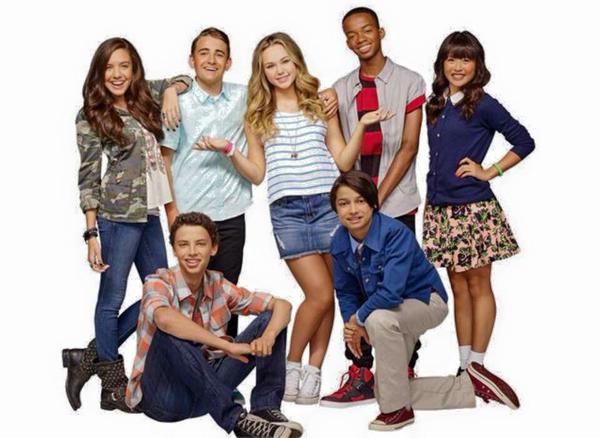 Bella and the Bulldogs
Show




Middle schooler Bella Dawson left her life as a popular cheerleader behind to join the Bulldogs as their new star quarterback. Trading in her pom-poms for a pigskin was a total dream come true, but now Bella must find a balance between football and her cheerleading BFFs. Does she have what it takes to overcome the doubters and lead her team to victory, without compromising who she is? And what will happen when those worlds collide?




Characters



Polls
Visit the poll archives to view previous polls.
Are you going to watch the second season?
What are you most excited to see in the second season?
Featured Content
Featured Character




Sophie De La Rosa is a main character in the new Nickelodeon show, Bella and the Bulldogs! Sophie is a sassy but classy girl with style. Usually you can find her threating one of her 9 brothers or hanging out with her friends. Sophie is smart, confident, cool, collected, and sassy. Believe me, do NOT mess with this girl!

Featured Cast Member




"Brec Bassinger" (born May 25, 1999) is an American actress. She has portrayed Bella Dawson in Bella and the Bulldogs. Bassinger grew up in Texas. Bassinger and her family reside in Los Angeles, California. Read more...

Featured Episode




"Newbie QB" is the 1st episode in season 1 of Bella and the Bulldogs. It aired on January 17, 2015 with guest stars Nick Alvarez, Jovan Armand, Kalama Epstein and Joelle Better! Head cheerleader Bella earns a chance to try out to be quarterback of her middle school football team. Read more...

Featured Pairing




Pepper and Sawyer is the romantic relationship of(you guessed it!) Pepper and Sawyer. The suave cowboy and the sweet cheerleader! Both have crushes on the other but can't communicate resulting in really awkward situations. In the end it always works out for them! The final question is, will they or won't they?

News

Next Episode


"Tex Fest" will premiere soon!




Help Out

To upload a picture, click here
To write a blog, click here
To write a new article, just enter the title in the box below

Recent Blog Posts

You Might Also Like...

Refresh for another recommendation

Join Chat